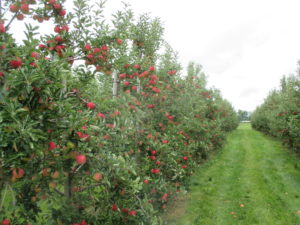 In August, September and October we have lots of apples to be picked but not at this time….  Come experience farm fresh produce in our country store, and explore our beautiful apple orchard just outside Toronto.
 NO CHARGE FOR ADMISSION
Featured in Chatelaine Magazine as one of the top four orchards in Canada, Albion Orchards has several varieties of apples available for picking in late summer and fall.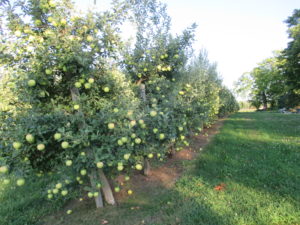 Apple picking is a great way for families to spend time together and buying fruit right off the farm ensures your family gets the freshest produce in Ontario.
Albion Orchards grows many different apple varieties native to Ontario and although there's usually one or more species ready at any given time, we cannot guarantee harvest times or quantities; the crops vary from year to year as Mother Nature likes to keep farmers guessing.
  Store Hours until December 23,  2017
Closed Mondays
Tuesday – Friday    10 – 6
Saturday & Sunday  10 – 5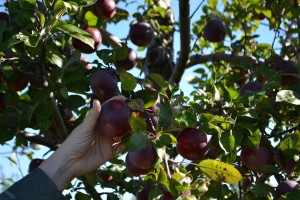 Apple picking tips: Gently twist the apple. Do not squeeze or drop the fruit as apples may bruise. Bruised fruit doesn't keep as well.  Keep turning until the fruit comes free in your hand. Don't pull. Be careful as you turn the fruit like a doorknob – you want the stem to detach at the tree branch and not take any of the tree with it.  If you pull the apples you can damage the branch that it grows on, and prevent new apples from growing in that spot next year. Also, pulling on the apples causes more fruit from the top of the tree to fall off, leaving more apples on the ground.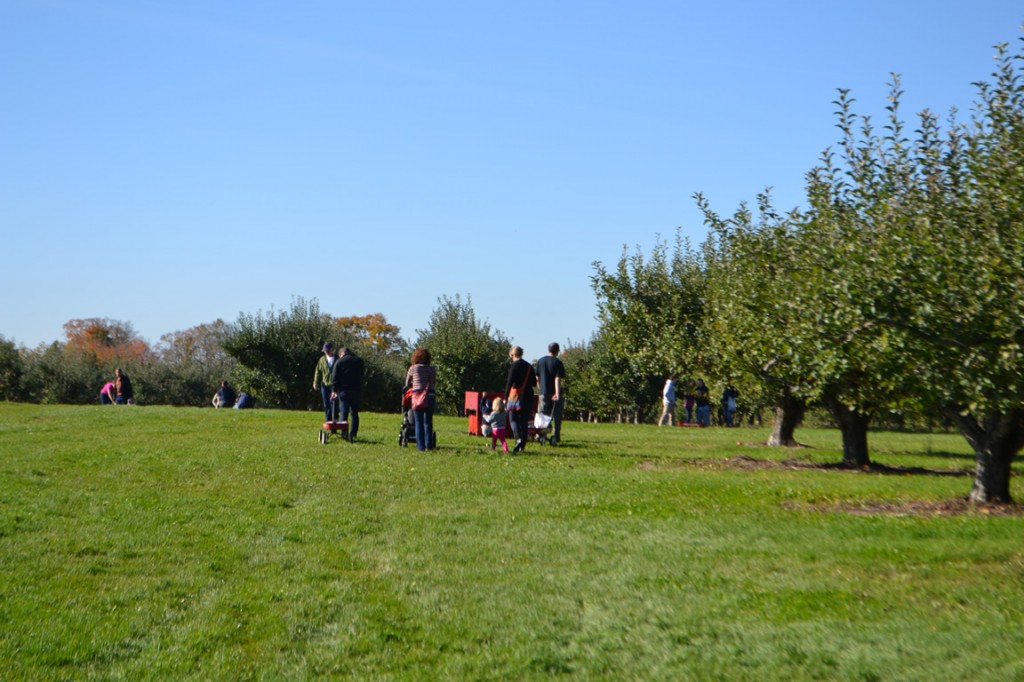 The trees here range in age from two years old to forty years old.  Come enjoy the fall colors and fall flavors in Caledon !
Some recipes to enjoy!