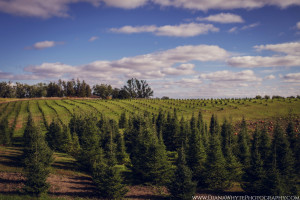 Pick your own Christmas Trees at Albion Orchards.
This is another memorable family excursion idea that Albion Orchards is proud to accommodate. We have thousands of healthy Xmas trees that are groomed every spring and fall to maintain their iconic shape.  Come out and find the perfect size and shape tree for your home or apartment here at Albion Orchards.
Visit Albion Orchards in December to pick the perfect Christmas Tree.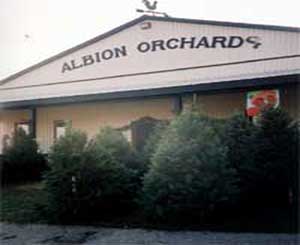 We have planted and now care for thousands of healthy fir trees on our farm and they are right now almost all the ideal size for decorating.  So why drive an hour and a half north of the city to get a tree?  We are much closer!   We have some unique gifts here in the store as well, so be sure and drop in after you cut your fresh Christmas Tree. Warm up inside to the smell the hot apple pies baking in the oven and enjoy a steaming cup of Hot Apple Cider.   Our preserves make lovely presents and are often the highlight of holiday meals.  Be sure and check out our custom gift baskets.   And don't forget to bring a camera to snap some memorable holiday photos with your family !