The Country Store at Albion Orchards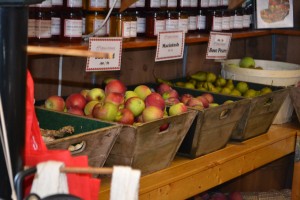 Hours: Open Daily throughout the Fall Season (Including Holidays)
10:00 am- 6:00 pm –  August until October 31
10:00 am – 5:00pm –  November & December
Closing day December 23rd
Please see below for our selection of pies!
Apple
Pumpkin
Apple Caramel
Strawberry Rubarb
Blueberry
Cherry
Raspberry
Pecan
You'll Love Browsing Our Friendly Country Market!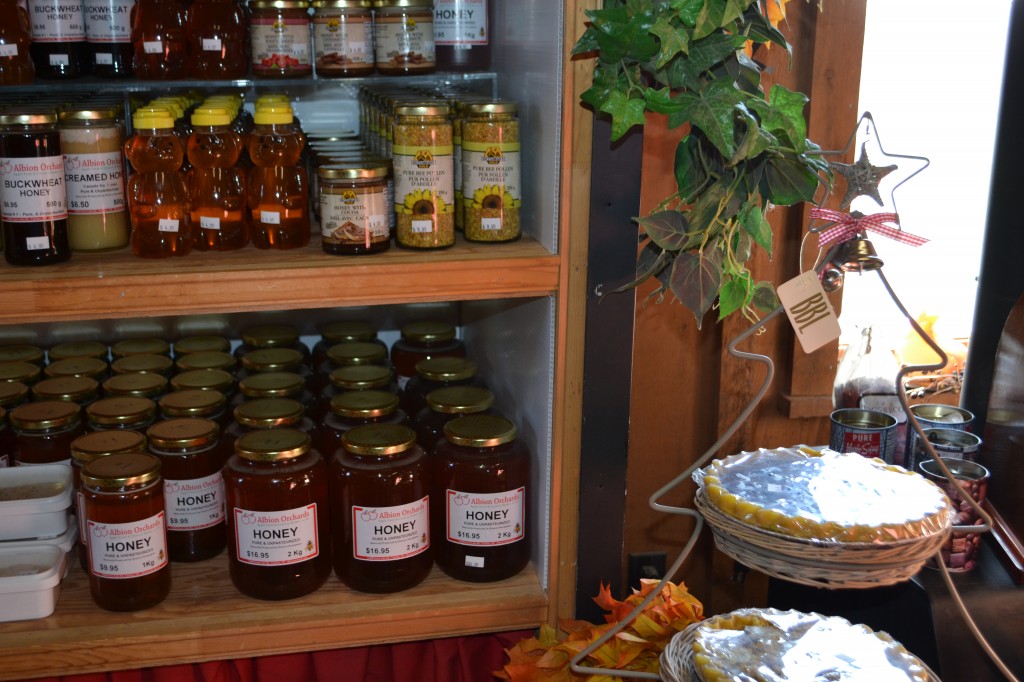 As you step onto our old fashioned front porch you will be invited inside by the aroma of fresh picked apples and the fresh baked pies just coming out of our oven.
Some of our "specialty" items will change throughout the fall but you can always count on finding a great selection of these "Ontario" products:
Fresh apple cider
Squash, Onions and other seasonal vegetables.
Apple cider vinegar & other apple related products.
Local, 100% pure non-pasteurized honey.
Pure Ontario Maple Syrup.
Mennonite summer sausage, jams, preserves, cheese and goodies from all over Ontario.
Fresh fudge
Unique gift items, custom gift baskets and much MUCH more.