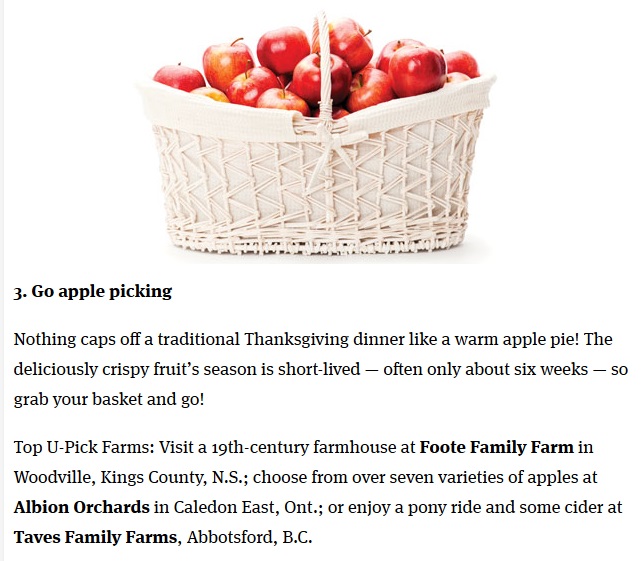 Albion Orchards has appeared in the press many times over the past four decades, most recently in a 2013 Food Network blog about picking pumpkins and apples at Albion Orchards.
The photo to the right is a 2013 Chatelaine magazine article listing Albion Orchards among the top four U-Pick apple orchards in all of Canada.
More to come…
This page will be updated with all recent media appearance, news, reviews and apple crop reports.